Shubhal and Dharmesh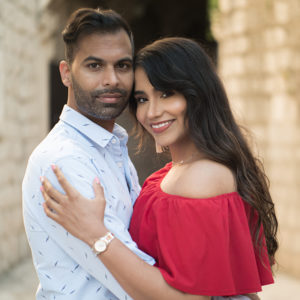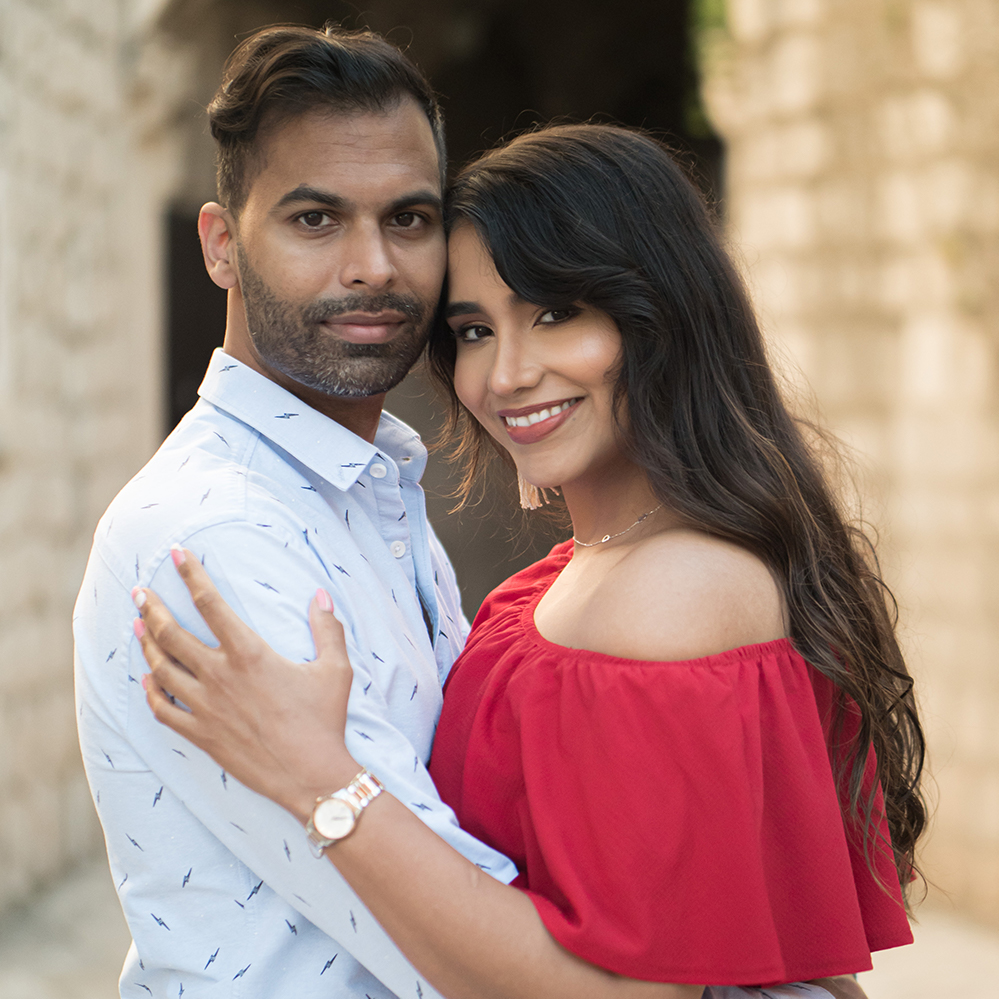 Where you begin with such artistry?! We are completely blown away with the cinematography for our video! It was so beautiful and creatively done.
Every person that we have shown it to in our lives has thought has it was truly one of a kind-the kind of video that gives you the warm and fuzzy feeling. Not to mention how easy it was to work with Dajana and Dmitry. We did both photo and video for our engagement and it was such a fun experience.
We are from the United States and once we met Dajana and Dmitry, It felt like we were with good friends. They gave such great direction when we were shooting and knew how to ease any tensions. The outcome is a truly one of a kind experience, photo, and video! I highly recommend anyone searching for a photographer & videographer to go with Uliyanoff.
We loved them so much that we would 100% use them in the future.
Shubhal and Dharmesh
18.02.2021
Emily & Ryan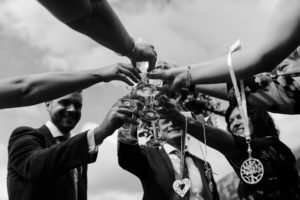 My husband and I married in Kotor, Montenegro in May 2019. We had Dmitry do the videography for our special day and he did not disappoint. Dmitry and I spoke via WhatsApp prior to the day and discussed what we envisioned for the day and Dmitry bought it to life! He was incredibly professional and very experienced. He is passionate about capturing the precious moments and creating something that really represents the client. I couldn't recommend his services enough!
Emily & Ryan Kienhuis
12.09.2020
Minna & TJ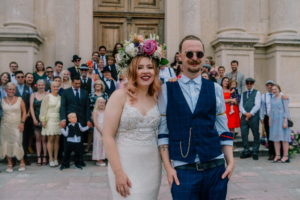 The only thing I wish I could have done differently regarding our wedding videography is we should have booked Uliyanoff Films for the whole day! I could not have been happier with the final product. Dmitry is a very approachable and professional individual and made us feel at ease on our big day. It took a while to receive our video but I understand this is the norm after getting married during high season. Highly recommend!!
Minna Riley
29.06.2020
Cassidy & Kyle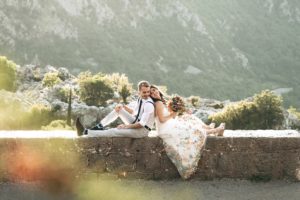 Dmitry's work is absolutely stunning! I am so glad we chose him to make our wedding video and teaser. They're so professional and well edited, beautifully shot and stitched. It's very true to our experience on the day – he really captured how magical and romantic the wedding was and how in love we are. It's very special being able to revisit those moments because Dmitry is so very good at his job! Plus, I barely noticed he was there! The shooting was so organic and lovely. Wonderful value, very professional and fun, fantastic product! Would highly recommend.
Cassidy Forster
10.06.2020
Emma & Craig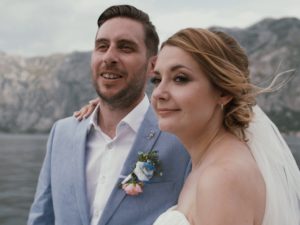 At first we were undecided whether or not to hire a videographer for our wedding in Kotor but are so gad we did and went with Dmitry at Uliyanoff Films. Dmitry had all the latest equipment including Drones which was perfect for the setting and the Bride's arrival by boat across Kotor Bay. He captured all the best moments from the day and evening. Dmitry went out of his way to understand our taste, sharing examples of his work in advance and tailored his edit to our requirements. The finished edit was highly professional, modern and would pass as a short movie. Excellent work and we highly recommend – you won't be disappointed!
Craig Lutkin
10.04.2020
BREATH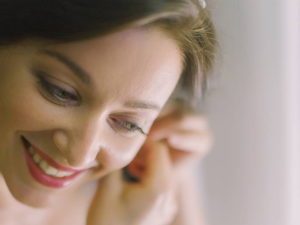 I have finally found time to write a review. I am not really good at doing this, so my feedback will be short. Dima did a great job! Shooting our wedding and then walk was so easy and relaxed, we enjoyed everything! Dima remembered all our wishes. As a result, the film was much better than I expected. I liked the inserts of views shot with a drone and other director's features. So beautiful and delicate fairytale was created! Thank you!!!
Ksenia Ruso
29.01.2019
Karina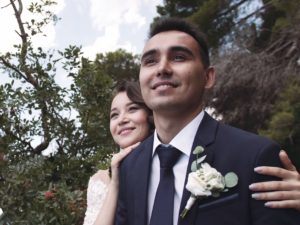 Dmitry! Thank you so much for being with us on the most important day of our lives! We did not regret choosing you for a second! You are a true professional and maybe even magician a little =))) How can you feel people so precisely and create truly incredible films?! Your flash drive is a small piece of art… It is amazing how easy and relaxed one can feel with a stranger… I could say a lot and long about you… Just know that you create beautiful things and it is clear that you love what you are doing. And when people do what they love, they create masterpieces. Thank you for your masterpiece! We watch and enjoy it and go back to that day, 18.07.18. You and Diana made it even more beautiful. Thank you for being the one who shared our wedding day with us! We wish you every prosperity, energy, harmony, inspiration, happy clients, health and the very best in the New Year!
Karina
25.12.2018
CRYPTO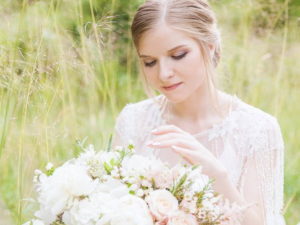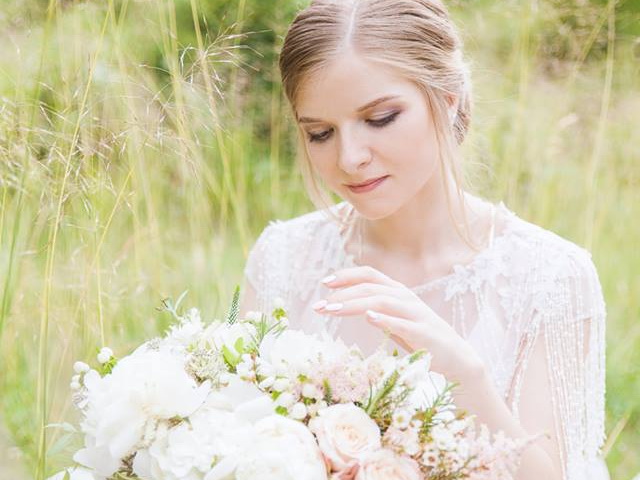 It is amazing what masterpieces are created when the work is performed with pleasure, love, enthusiasm, without pressure and chase for reward (you can watch any video of Dmitry – all of them are thoroughly worked out, thought out, each one is special – it is amazing). But other's beautiful videos and YOUR OWN stunning video are totally different things. When we were watching our teaser for the first time, it was quite in the room, except for my occasional sobs and my husband's "wow". We could speak only in about five minutes. Amazing. It felt like Dmitry captured and showed the soul of our couple. Speechless. My mother texted me, "We are watching it for the 15th time. I'm almost done crying." The teaser (this is my personal favorite of three, everyone has their favorite video) is like a movie trailer. Friends say that there should be the words at the end saying "…but everything changed when a terrible secret was revealed…" and we take out the shotguns. Like in the movies, like those fairy-like videos that you may see on the Internet and hardly believe in, "such things don't happen in real life." They do! Such miracles are created by Dmitry. All videos are so personal, sensual and powerful that we never dared to upload anything on the Internet and show them only to our most trusted friends, still shy, as if baring our soul)). Thank you for making our dream of a amazing professional video come true!
Irina Kuzmina
30.11.2018
Veselov Vlad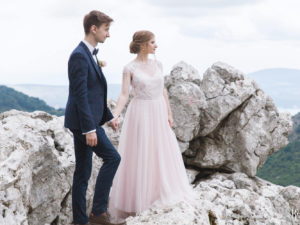 Dmitry! Thank you and your team for the fairy tale that we will remember forever! Enthusiasm, professionalism and love to your job are not just words! Imagine the best video, wedding movie that you can. Then multiply the impression tenfold and it will still be far from what that Dmitry will create. These teaser, video and wedding film are the best things that could reveal our love story. You have captured the heart of our couple. Thank you!
Vlad Veselov
25.11.2018
Svetlana & Daniel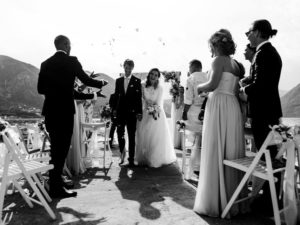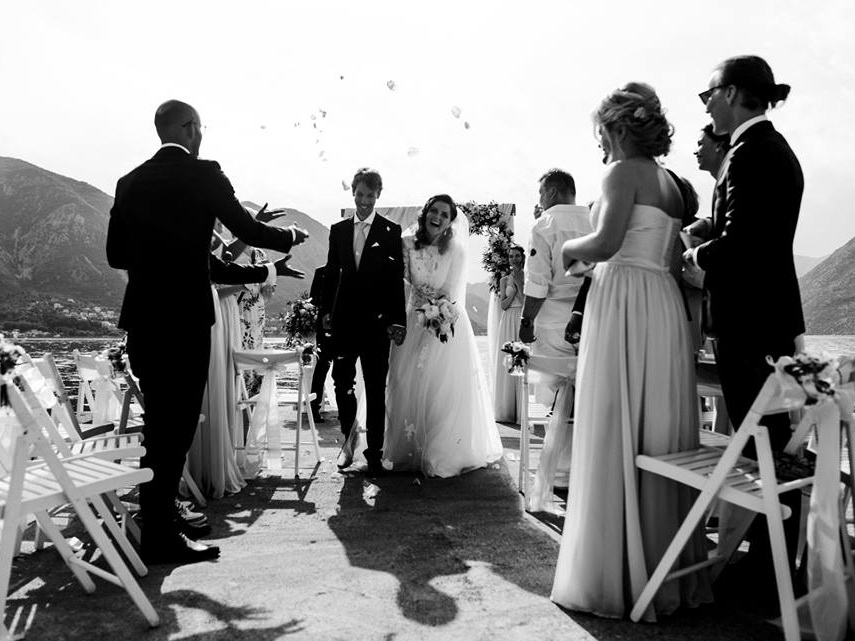 Overall Dmitry did an amazing job at our wedding! Choosing Uliyanoff Videography was one of the best decisions we made for the wedding. Dmitry listened to all our needs and ideas and did exactly what we wanted! He stayed with us all day and videographed the wedding in an amazing way. Moreover, Dmitry made a Love story video two days before our wedding and captured everything we wanted and even more! And he edited the video so well, so unbelievably breathtaking. Dmitry was easy to reach and very patient with all of our asking. And he was also funny, personable, passionate, prompt and organized! And of course, we do recommend Uliyanoff Videofraphy to everyone! Thanks for helping us catching great memories that we will never forget about thanks to you!! ?❤️
Svetlana & Daniel
22.11.2018
Evgenia & Igor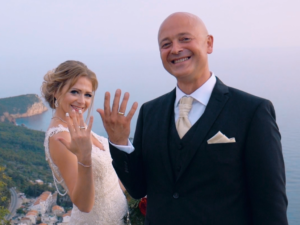 Dear Dima, thank you so much for creative filming our wedding. Despite the July heat and short terms of planning the celebration, everything went smoothly and with a lot of fun! We loved the shooting thanks to your great ideas in the choice of landscapes, taking into account our wishes, your humor and sparkle on that day)) We keep watching our wedding video again and again. Everyone who saw it both in Bavaria and Russia appreciated your professionalism. Thank you for persuading us to shoot with a drone)) you are a cheerful and strong team and we will definitely use your services again when we visit Budva next time. Friendly greetings from Bavaria. Igor and Evgenia
Igor & Evgenia
30.04.2018
Kristina, Artem & Kirjusha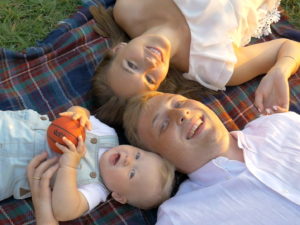 We would like to thank Dima for filming our family video in Montenegro. We really enjoyed shooting with Dima – such a pleasant and relaxed atmosphere, Dima is very responsive to wishes and emotions of clients: always gives advice how to do even better, helps to relax, there is no stiffness when working with him at all– the whole shooting was in one breath! The video was beyond any expectations, so beautiful, touching and intimate, we absolutely loved it))) we plan to do another shooting with our now bigger son next summer, because such memories are priceless, Dima, thank you so much for capturing our happy family moments in such a cool way, it is a real pleasure to re-watch the footage from sunny Montenegro))
Kristina, Artem & Kirjusha
15.01.2018
Olga & Viktor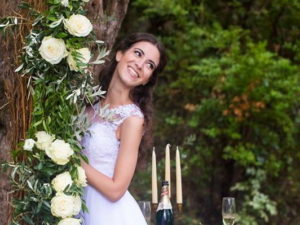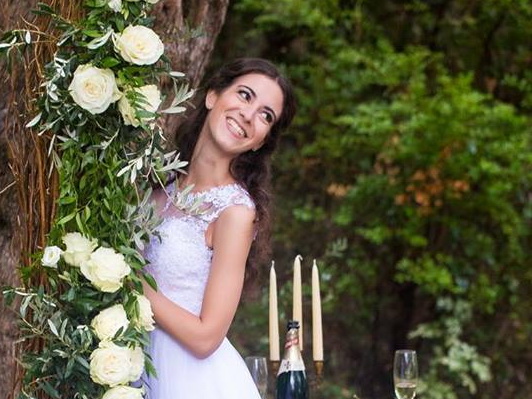 Dmitry, we would like to say how grateful we are! You are a wonderful professional wedding videographer, easy and fun to work with! You have made our wedding really unforgettable, managed to capture all the most tender, cute and touching moments:) Watching this video, we recall that fairy-like day, where everything was perfect!)) Your video is like a little fairytale, our own fairytale!) Thank you so much! You are the best videographer in Montenegro, we will definitely come to you again, for a shooting family video:) Olga and Victor
Olga & Viktor
30.12.2017
Irina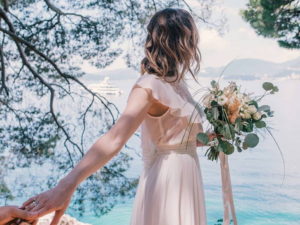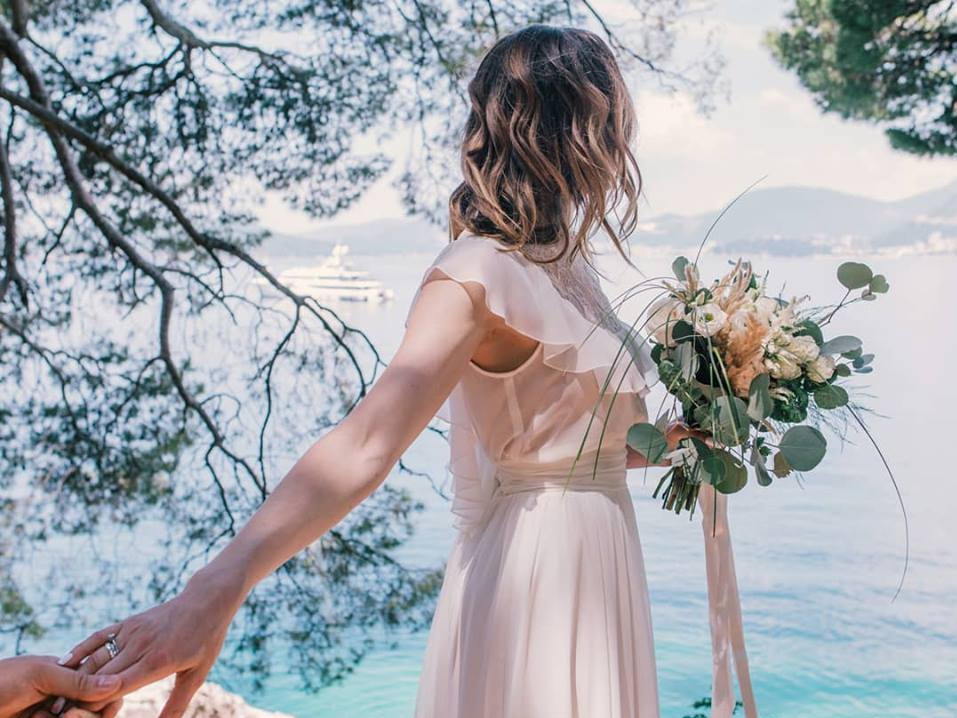 Hello, all brides and grooms to be and just those who love high-quality videos) Girls from the DSA Weddings agency suggested us to use Dmirty's services, we quickly agreed, because the price was affordable and we wanted to capture our wonderful ceremony as much as we could. We were a little nervous on the wedding day, but the shooting was easy and lively, Dmitry gave us interesting and sometimes funny advices that relaxed the atmosphere and helped us to relax) The result exceeded all our expectations, the video is amazing!!! I was surprised how quickly Dmitry submitted the result, our wedding was 04.06.17 and we got the wedding video on 22.07.17!!! I am very picky and critic regarding photos and videos) when Dmitry sent us the video clip, I watched it about 10 times and kept smiling. My husband was in the sea then and watched it a little later, he was amazed and said, "The video is great!" The video pictures all joyful moments of our wedding morning and a walk, beautiful views of Montenegro and US…. So happy and beautiful. We express our utmost appreciation to Dmitry and 100% recommend him.
Irina
25.07.2017
Anastasia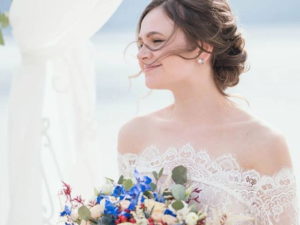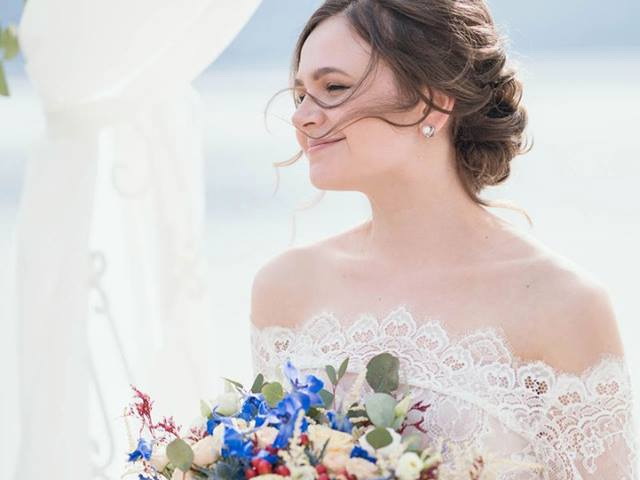 A videographer was in our wedding plan in a very last minute – and I can call it nothing but a blessing. Dima is a wonderful person and eminent professional! Working with Dima is a real pleasure. He is very easy-going, quickly adapts to any situation; pleasant both to work and talk with. He perfectly knows Montenegro and helped us find many cozy and beautiful locations. Our wedding was in the evening, we shot a walk first, it was really fun and relaxed. Dima quickly adapted to changes, if we were somewhere for too long, he adjusted timing and suggested what to do best, what we have time to do or what not. He phoned the wedding planners – in general, I think Dima is essential at any wedding:)) We are really grateful to him for becoming a part of our important day, now, after a couple of months, I can't even imagine our wedding without him))) The whole shooting was seamless, easy, we loved shooting under Dmitry's guidance.
Filming results: there is nothing better, than so getting such a vivid, precious, delicate wedding video as Dima's. He has caught every single moment, emotion and happiness of the wedding day, funny, touching and sincere moments. I watched — and keep watching — our video, each time experiencing exactly those feelings that I had the whole day. Of course, friends and relatives liked it too))) Thank you again, Dima, for a great day and excellent work done! My husband and I are loving it, loved that day, the day when the first time watched the video, now, and I think in the future too) Thank you)
Anastasia
26.06.2017
Alina & Velimir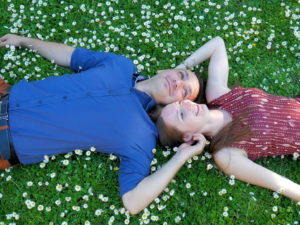 We asked Dima to do a pre-wedding love story for me and my future husband. I liked absolutely everything!!! First, Dima somehow managed to relax my beloved one, who suddenly started to do everything Dima asked. Secondly, I really liked that he didn't look at the watch and kept filming until he shot everything that we had planned. Dima, thank you again!
Alina & Velimir
24.05.2017